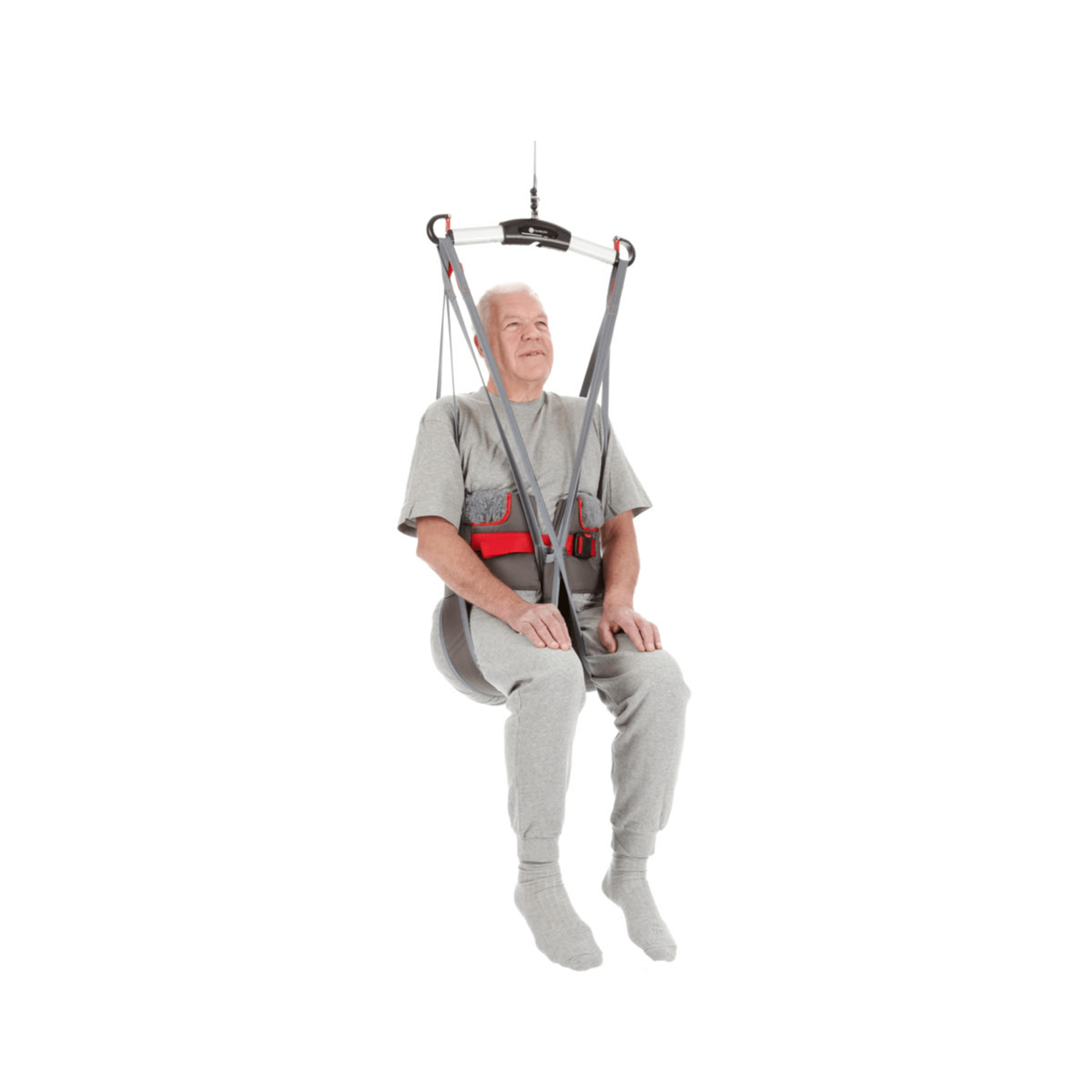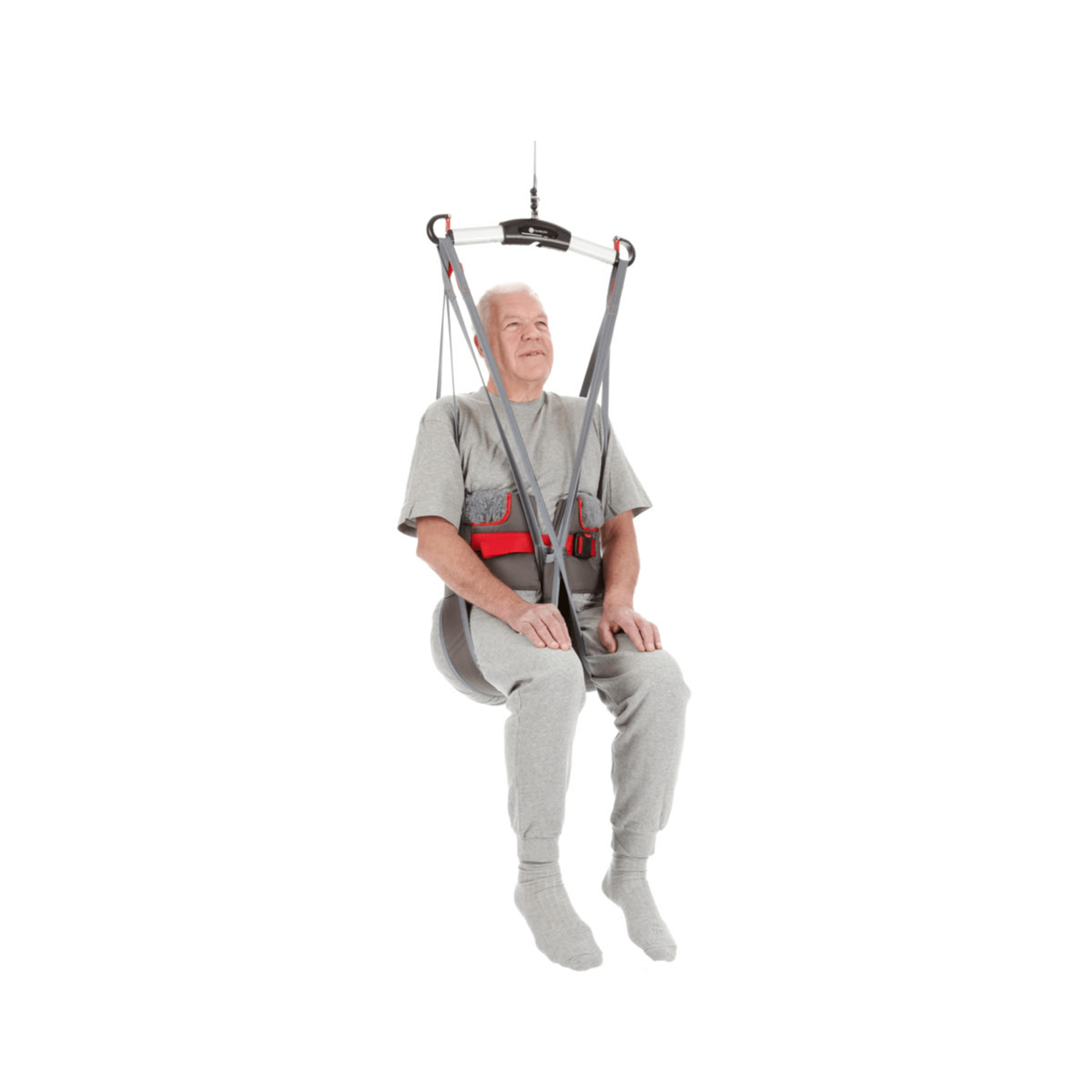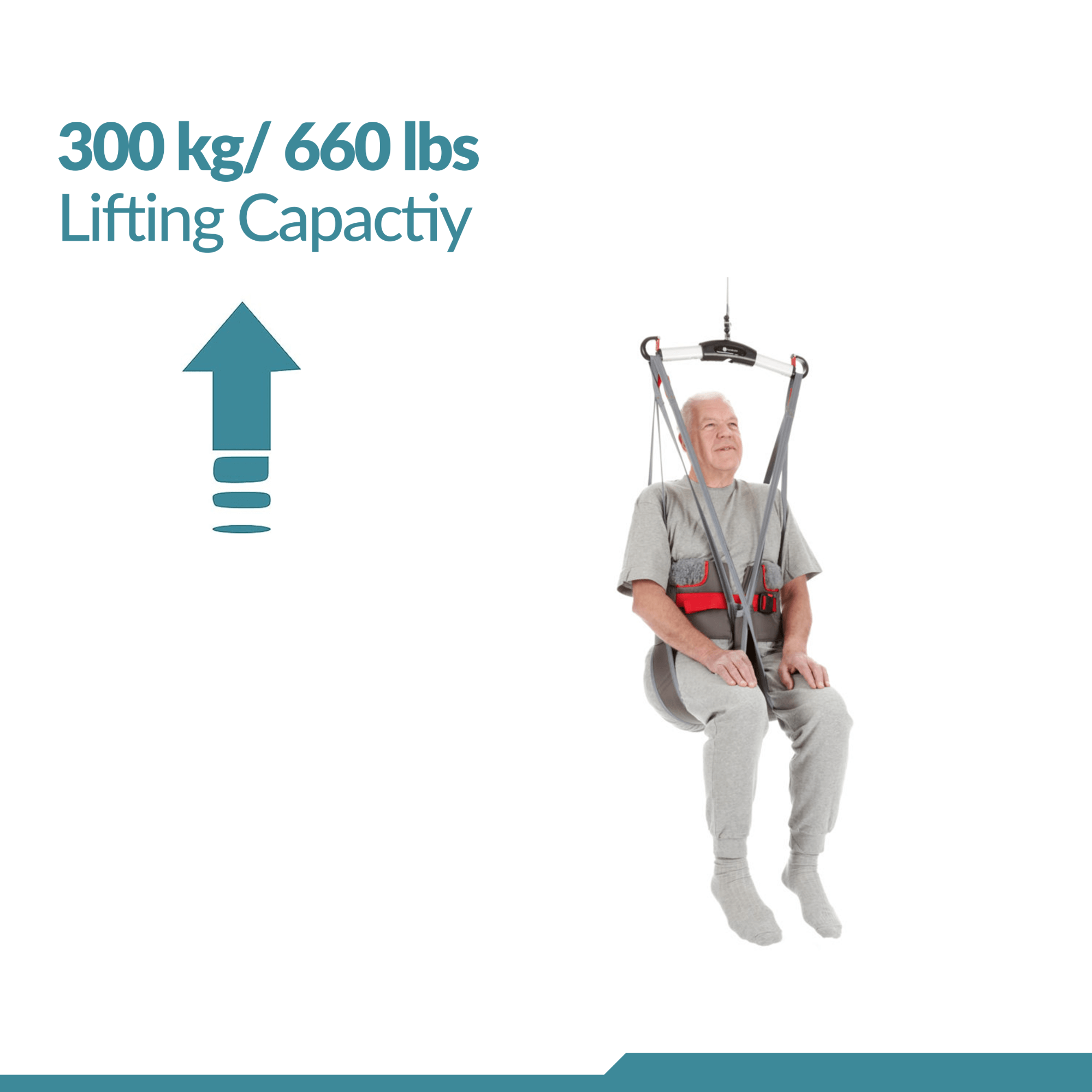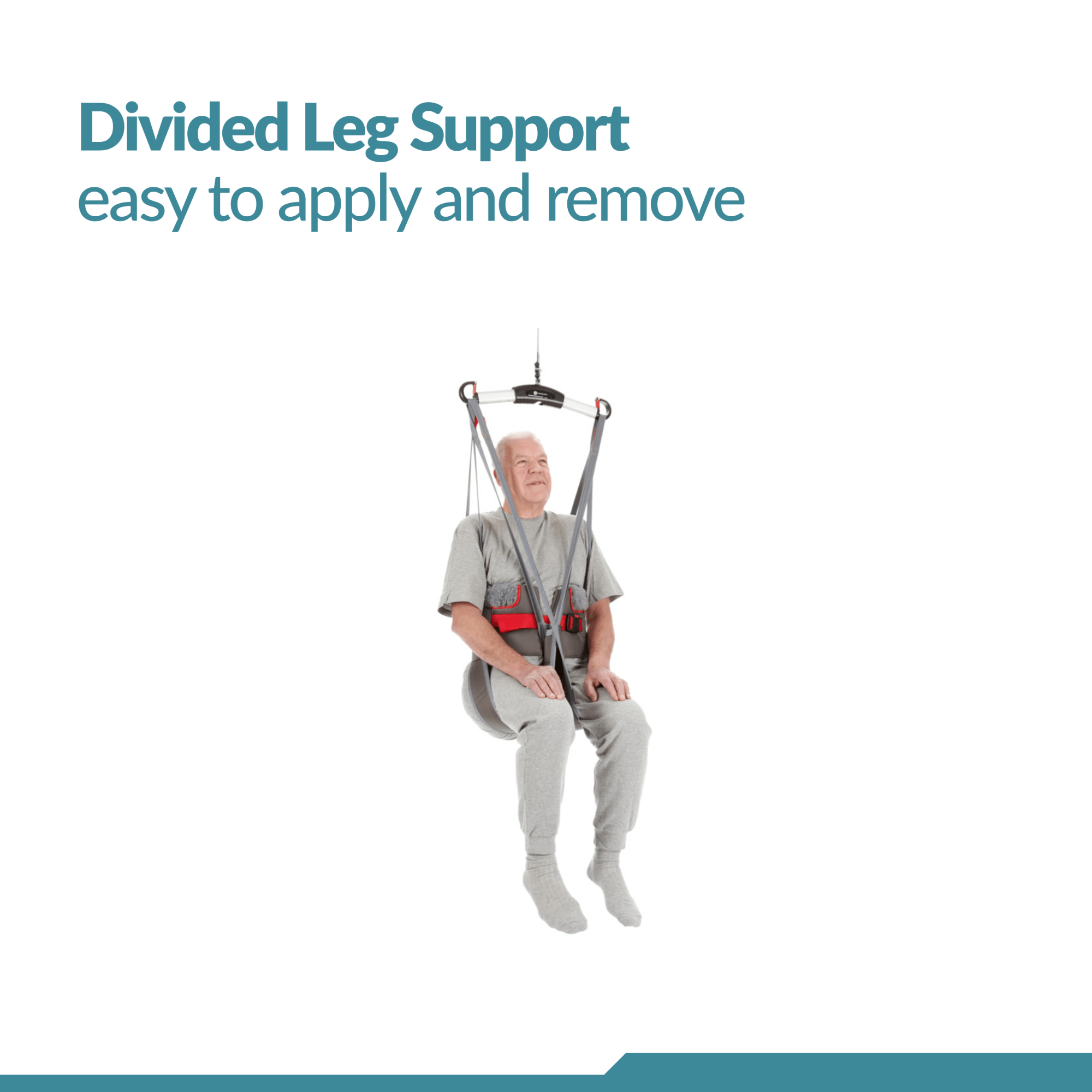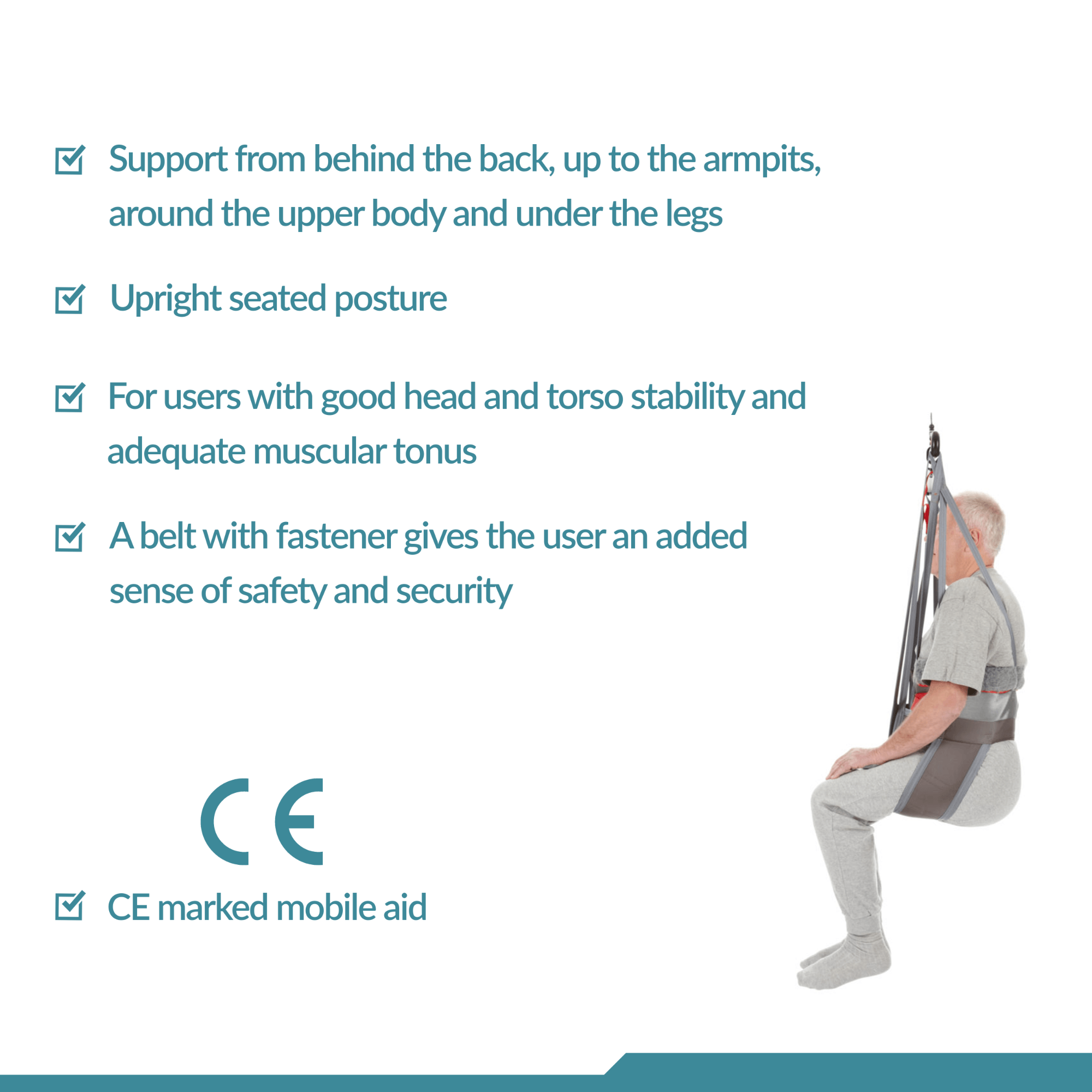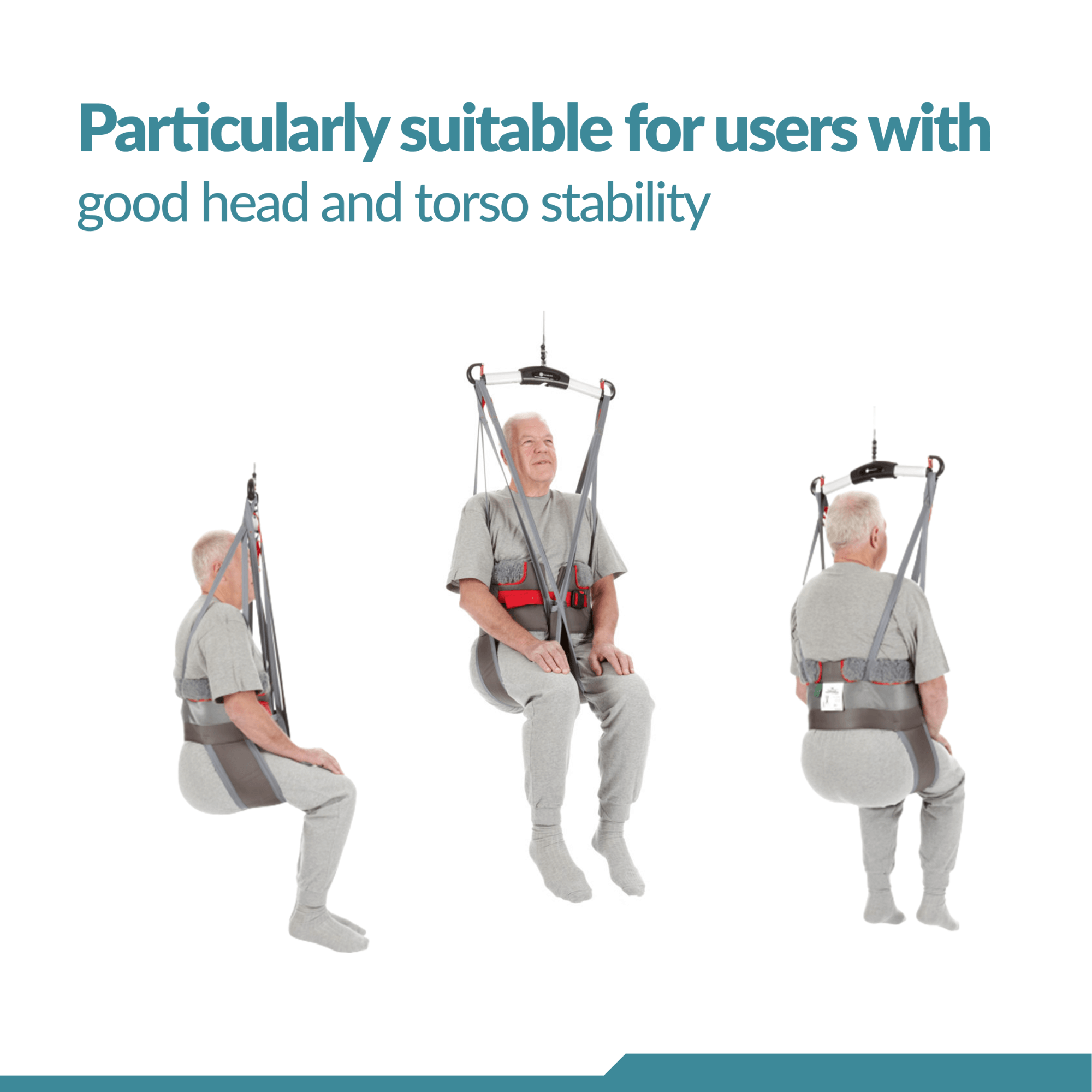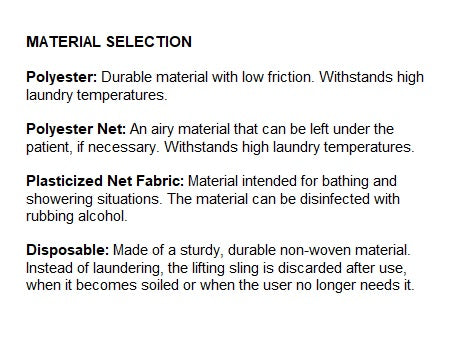 Toileting Sling - Hygiene - Universal Patient Lift Sling for Lifts for Home Use - Transfer Safely with Patient Lifter - Compatible with Hoyer Lift - Easy-to-Use
$203.99
WEIGHT CAPACITY - 660 lbs / 330 kgs
MATERIAL SELECTION

Polyester: Durable material with low friction. Withstands high laundry temperatures.
Polyester net: An airy material that can be left under the patient, if necessary. Withstands high laundry temperatures.
Plasticized net fabric: Material intended for bathing and showering situations. The material can be disinfected with rubbing alcohol.
TOILETING SLING - Lifting sling that is easy to apply and makes it easier for the caregiver to dress/undress the user in connection with toileting. Designed for users with adequate muscular strength.
THREE VARIANTS - With or without a belt, or with a belt and extra back support.
QUALITY MATERIALS - Our slings are made with quality fabrics that will last a very long time. Reinforced seams in strategic places to ensure the slings continual maintain support. Easily washable and reusable.
BODY SUPPORT - We have a variety of patient lift slings for each type of application. Depending on the type of support the user needs, we offer lift transfer slings aimed at exactly what each user needs to ensure maximum comfort.
UNIVERSAL - Our slings are compatible with most common patient lifts manufactured by Hoyer, Invacare, McKesson, Drive, Lumex, Joerns, and many more. If you are unsure if our slings will work with your in home patient lift, feel free to reach out to us.
Other Features:

Divided leg supports; easy for the caregiver to apply and remove, the user does not sit on the lifting sling
Low back; the user is supported behind the back, up to the armpits and under the legs
Slightly reclined seated posture
The user must have adequate muscular tonus
HygieneSling is available in three versions; with or without a belt, and with a belt and extra back support.
All orders shipped within 1 business day via UPS. *NOTE: Signature is required to accept delivery.